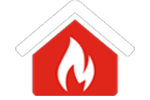 IN-HOUSE HEAT TREATMENT
Thermal Hire offers a wide range of furnace heat treatment services and an array of furnace sizes to suit all requirements.
Furnace heat treatment services are located at our Wigan and Hartlepool locations. Furnace sizes range from 0.3m³ (0.7m x 0.7m x 0.6m) to over 200m³ (13.6m x 5.0m x 3.6m) with maximum operating temperatures up to 1300°C and water and polymer quench facilities with automatic control and transfers. 
More